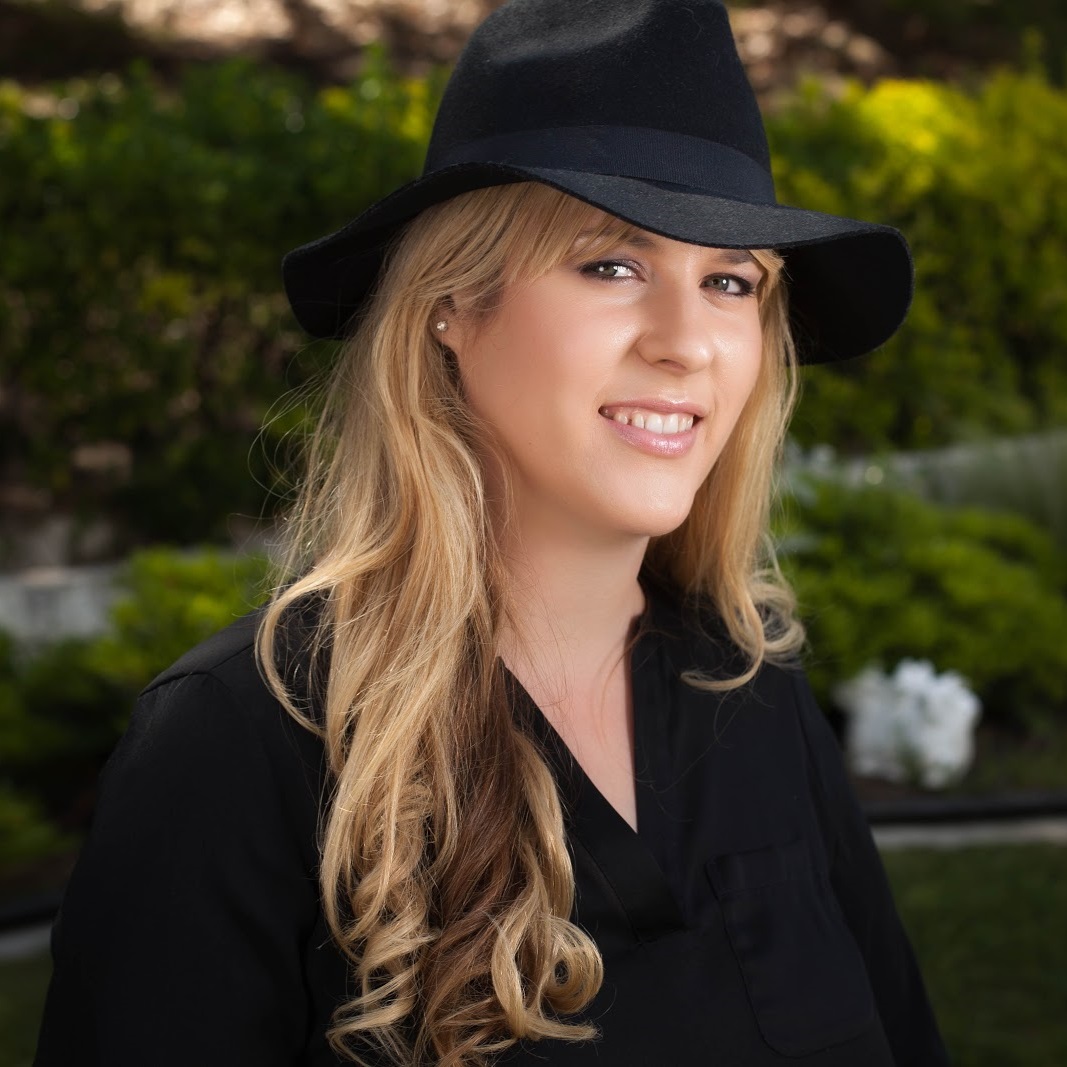 Welcome
to&nbspScout
Scholar
A powerful and revolutionary toolkit to ease your way through the college athletic recruiting process. With over 10 years as a leading expert in the world of recruiting and knowledge leader called upon by national college recruiting media outlets, join me and the rest to achieve your recruiting goals.
Join Now
UNSURE WHERE TO BEGIN OR WHO TO CONTACT?
Scout Scholar provides you with a recruiting roadmap, saving you time and relieving the stress of not knowing what to do.
Save time
Avoid spending time on programs that may have already committed a player in your position. See the list of commits and rosters to understand where oportunities exist and when to move on.
Have a strategy
Receive a monthly action plan that will increase player exposure and offer guidance on how to be successful. Access our team of recuiting experts in our closed Facebook group to ask questions and develop your plan of action.
Database
Power up your efforts with the help of our super-charged database of college athletic programs across the country - over 1800 of them! Create your targeted list of college programs and get laser focused on those programs you want to engage with.
Your monthly subscription includes:
01 Database
Access to every college program in the country. You can search by athletic, academic, and geographic standards to create a targeted list of college programs. As you dive into a school you like you can access their roster, see their committed athletes, recruiting questionnaire, social media channels and more. It's literally a one stop shop! As coaching changes and roster changes occur receive notifications in an instant keeping you up to speed!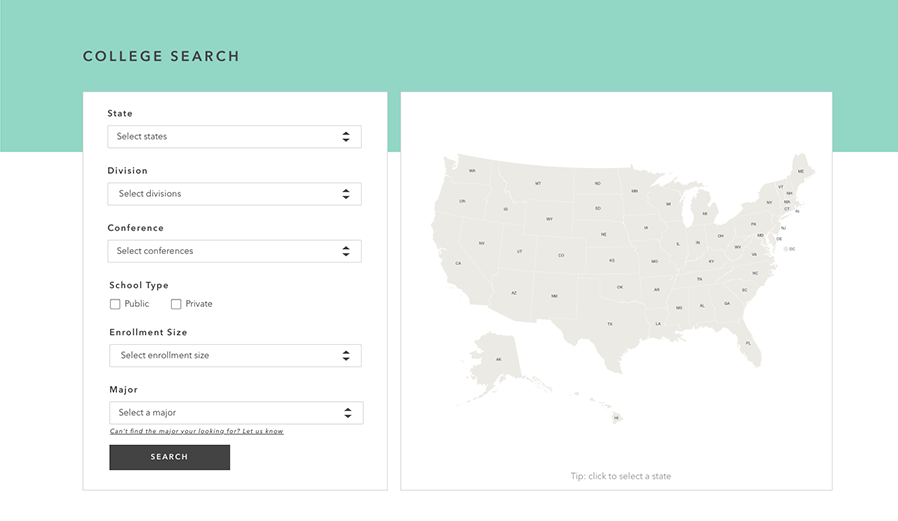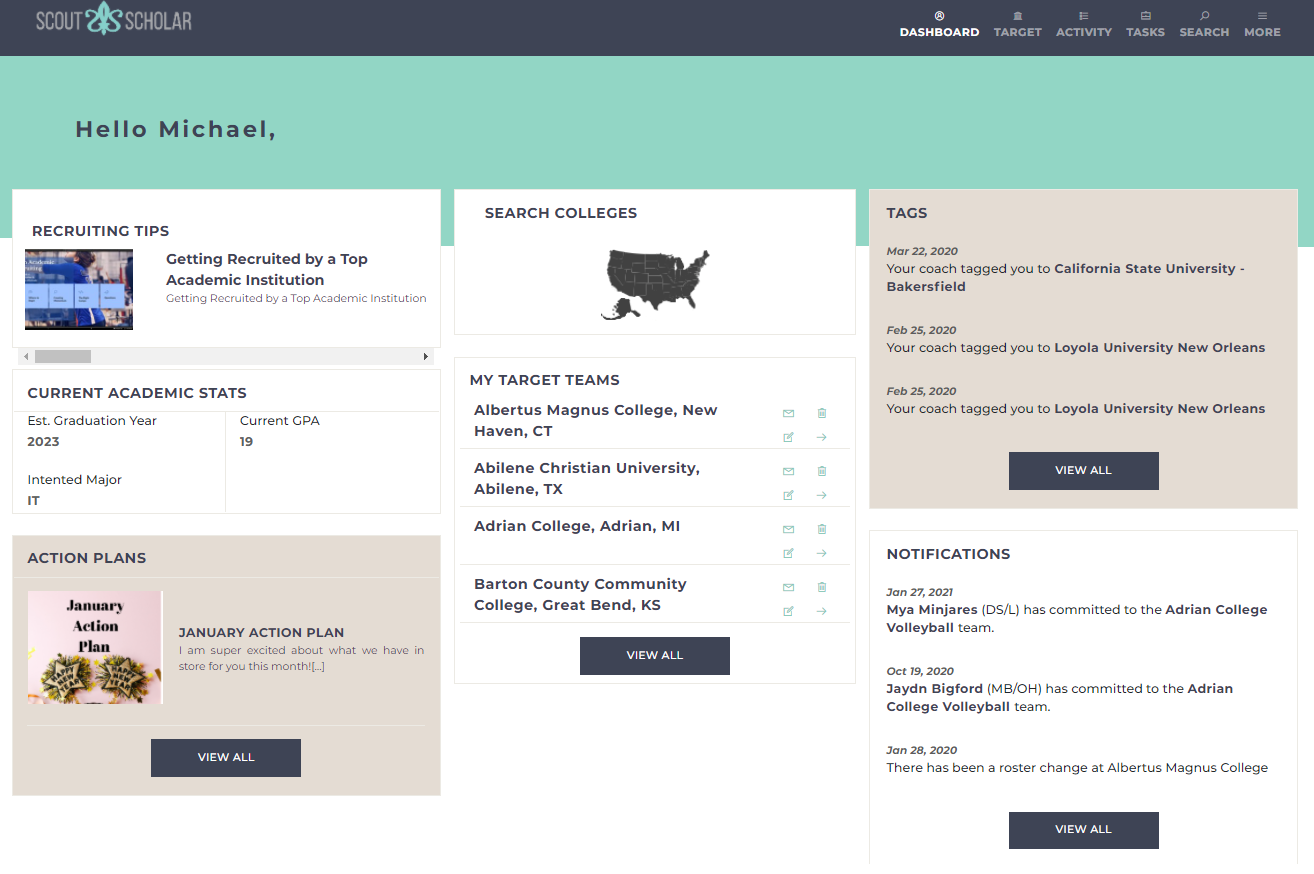 02 Dashboard
Your student athlete dashboard will allow you to stay organized throughout your recruiting journey, keeping close tabs on how you're interacting with coaches and schools. Learn important information about standardized tests. Receive instant academic advice to find the colleges that are the right fit for you. You will receive essay writing tips. From planning your academic major to exploring the layout of a college campus, this is the easiest, most efficient way to prepare for college as a student athlete.
03 Action Plan
Premium members will receive a monthly, easy-to-follow strategic action plan, with new tips and suggestions for how to stand out from the competition, and create a winning recruiting campaign. Download the PDF or enjoy the audio version at your leisure.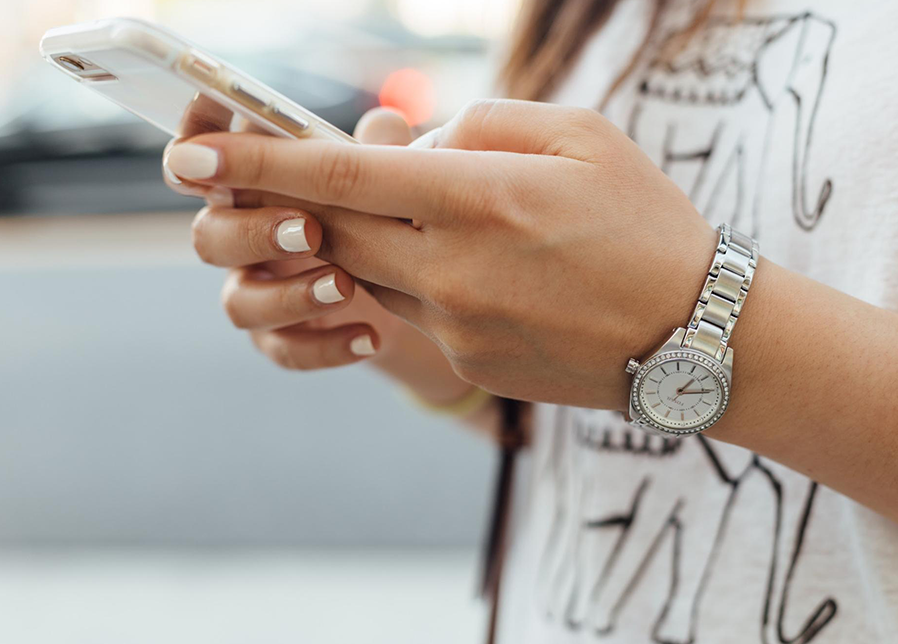 MEET YOUR SCOUT SCHOLAR
One of the biggest struggles families share with me is wanting access to more information without having to hunt it down on their own. Parents want their life back and a potential return on investment. Kara Hill makes this happen with this revolutionary new program.