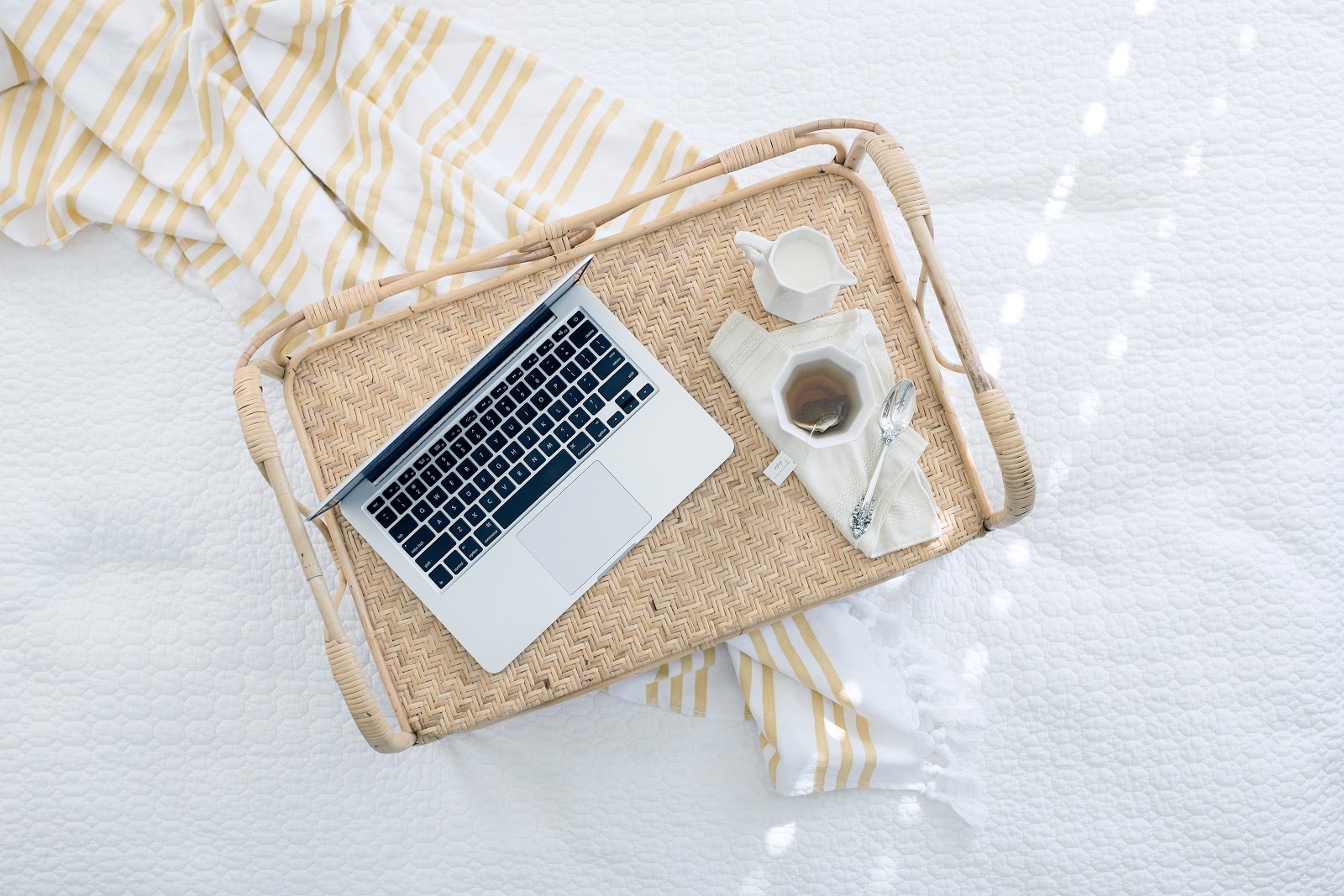 How
Scout
Scholar
Works
Scout Scholar offers a unique combination of powerful online tools and access to recruiting experts. Explore our database of every college volleyball program in the country and unlock access to critical information:
•each program's key academic criteria for admissions
•current team rosters and regularly used social media channels
•up-to-date information about coaching changes and commits
•contact info for the college coaches to send emails
Quite simply, Scout Scholar provides you all the information you need to make smart recruiting decisions — at your fingertips.
01 Sign Up for Scout Scholar
Scout Scholar offers three levels of services to meet your every level of need:
1.Scout Scholar Standard no fee app: access to our database of over 1,800 college volleyball programs in the U.S.
2.Scout Scholar Premium paid app: includes access to our database, easy-to-follow strategic action plans and valuable tips and templates on what information to share (and when).
3.Scout Scholar Platinum services: includes Premium app services + personalized guidance from recruiting expert Kara Hill and her team of academic specialists and coaches to make your strategy stand out from your competition.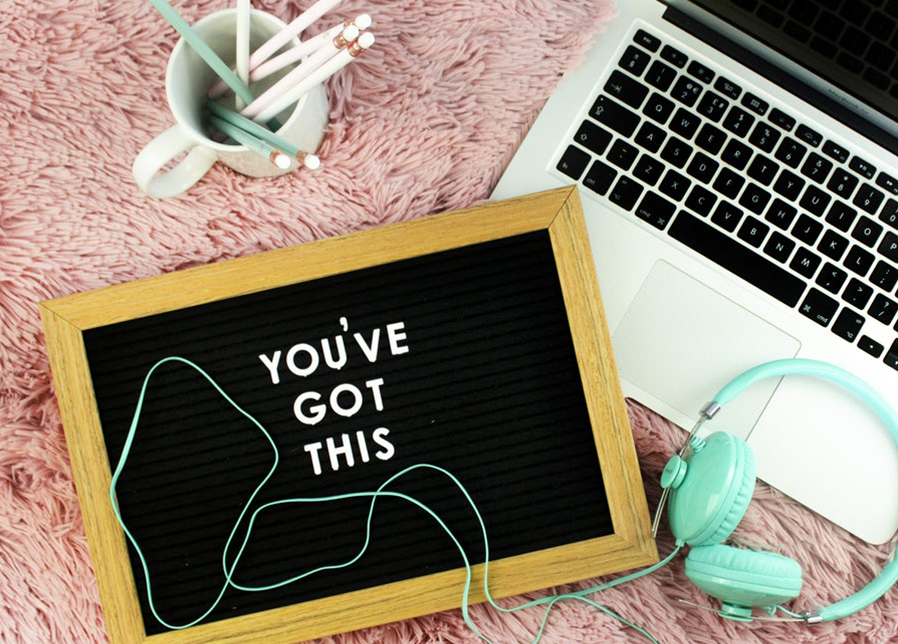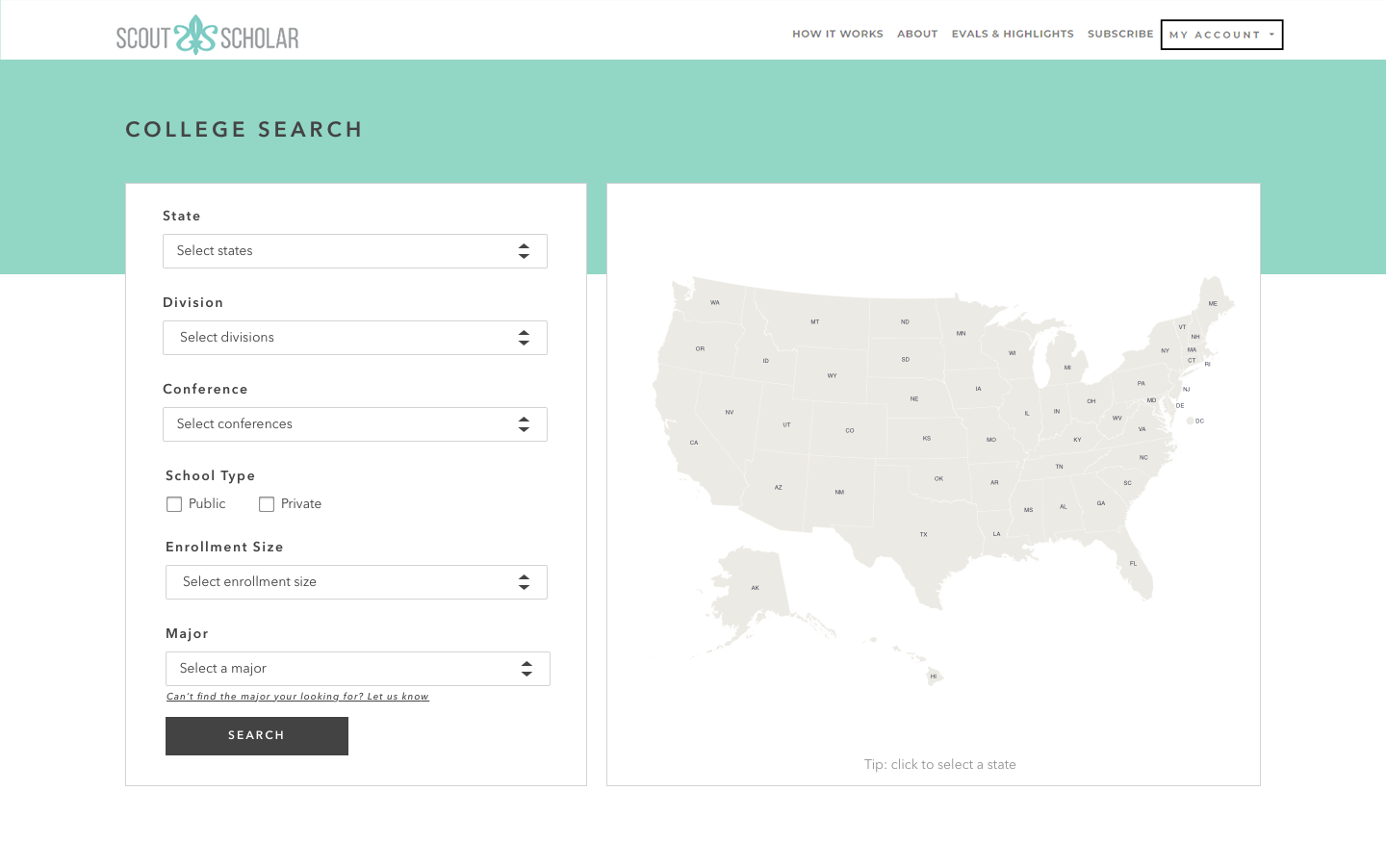 02 Log in and search
Begin hunting down your DREAM school. Search by division, geographic location, size of enrollement and more. Create your target list of schools to save on your dashboard.
03 Be in the know
Coaching change? No problem. New commit to the program? We got you covered. Send an email with video to a coach and want to know if they received it? Yup! We do that too! Receive instant notifications on the app every time a coach opens an email, views your video, when there are coaching or roster changes and more. Be in the know about everything that's going on with your target schools daily.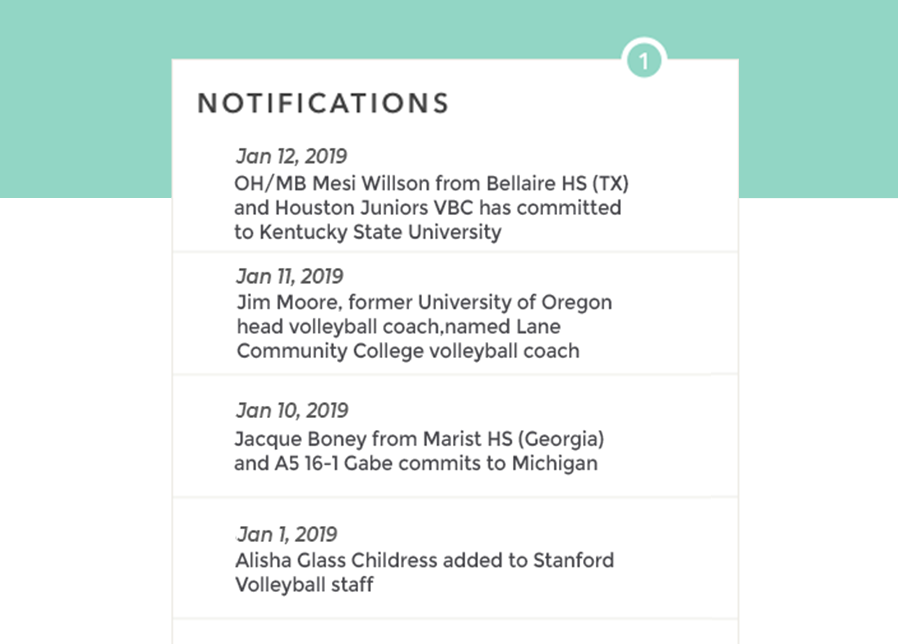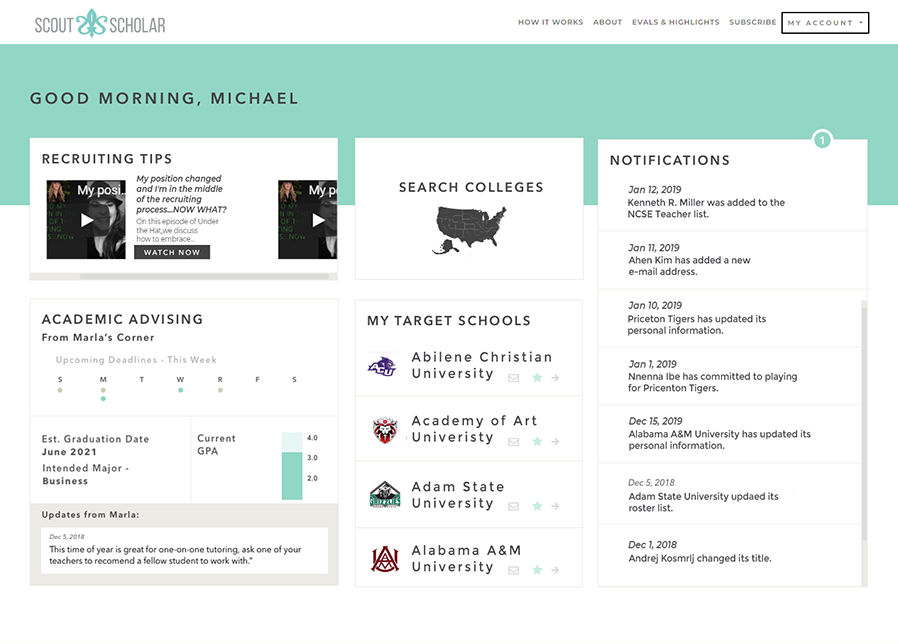 04 Follow your progress on your Personal Dashboard
Organization is key to staying on top of your recruiting journey. Having everything you need in one place allows you and your family to stay on the same page when it comes to this process. Create email templates, send trackable emails from your personal email account, complete the recruiting questionnaires, create reminders and tasks for yourself so you don't forget to call a coach or follow up when they request something from you.
05 Strategize your game plan
Each month, receive a monthly action plan with new email template suggestions, recruiting tips and an outline of what you need to do to stay on track throughout your recruiting campaign.